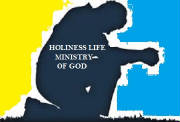 We will begin this study with the scripture of Numbers 23:19, it reads "God is not a man, that he should lie; neither the son of man, that he should repent: hath he said, and shall he not do it? or hath he spoken, and shall he not make it good? Now it is amazing and it's very sad, how satanic influences has inspired false doctrines that cannot be proven, nor can they be simply read word for word by scriptures of the doctrines of Oneness, Trinity and about Jesus was and is the only true God. The Oneness,Trinity and Jesus Only beliefs must be read into Scripture, not out from it. It has to be taught alongside of Scripture. Giving you man's private assumption interpretation. II.Pet.1:20 says," Knowing this first, that no prophecy of the scripture is of any private interpretation." The only oneness from scripture is that, God is thee only true God all by himself. None other God exist, and he is not a oneness of tribune, nor a oneness of three manifestations. The biblical record shows that there were no others gods or persons present in the beginning of creation with God. Neither did anyone else contributed in the making of all things created in the heavens ,earth,and the seas, whether visible or invisible. In Isa.44:24- Thus saith the LORD, thy redeemer, and he that formed thee from the womb, I am the LORD that maketh all things; that stretcheth forth the heavens alone; that spreadeth abroad the earth by myself. Jesus said in prayer to his God in St.Joh.17:3- This is life eternal, that they might know thee the only true God, and Jesus Christ, whom thou hast sent. Man is a creature from creation, that was made by a creator. For God warned his people in Deut.4:15-Take ye therefore good heed unto yourselves; for ye saw no manner of similitude on the day that the LORD spake unto you in Horeb out of the midst of the fire: 16.- Lest ye corrupt yourselves, and make you a graven image, the similitude of any figure, the likeness of male or female.
Now today we have many preaching a belief that none of the Apostles of Christ preached. The Gospels and the book of Acts records shows the proof that Jesus was and is only the Son of God, the Christ, and not God himself. The Apostles preach that Jesus was the Christ, not that Jesus was the God. Their record was that God raised up and sent Jesus, a man to be the Saviour of the world. Jesus was not a false prophet, therefore he told no lies, in St.John 8:40- But now ye seek to kill me, a man that hath told you the truth, which I have heard of God: this did not Abraham. Jesus said in St.John8:24-I said therefore unto you, that ye shall die in your sins: for if ye believe not that I am he, ye shall die in your sins. So what was Jesus stressing that they believe who he was, it was not that he was the very God himself, because Jesus never claim he was God or another God. Jesus confess that he was the Christ, he confess that he was the Son of God, and the son of man. He even confess that God was his Father. Why has man fallen into deception to even think that God would be a man or would even die. Jesus said "When ye have lifted up the Son of man, then shall ye know that I am he, and that I do nothing of myself."So the records shows when Jesus was lifted up on the cross of death the scripture saids this in Matt.27:40-And saying, Thou that destroyest the temple, and buildest it in three days, save thyself. If thou be the Son of God, come down from the cross.And vs.43-He trusted in God; let him deliver him now, if he will have him: for he said, I am the Son of God. And the confession belief vs.54-Now when the centurion, and they that were with him, watching Jesus, saw the earthquake, and those things that were done, they feared greatly, saying, Truly this was the Son of God. From scripture it declares Jesus the Christ as "only the son of God", and not God himself.
The Old Testament prophesied concerning Christ, by saying in
Psa.89:26- He shall cry unto me, Thou art my father, my God, and the rock of my salvation. Also I will make him my firstborn, higher than the kings of the earth. In Psa. 45:7-Thou lovest righteousness, and hatest wickedness: therefore God, thy God, hath anointed thee with the oil of gladness above thy fellows.
Jesus was aware of this fact and made no secret of it. Before his death he prayed to the Father as his God: Matthew 27:46-And about the ninth hour Jesus cried with a loud voice, saying, Eli, Eli, lama sabachthani? that is to say,My God, my God, why hast thou forsaken me? So did God die or did Jesus die on a cross. Why would God cry out to himself,why would God have to appear as a man praying out to a God or to himself. I was told once by someone trying to argue their dogma beliefs to me, by saying that "God did not die ,it was the flesh of God that died." Meaning he was saying that God divided himself into part spirit and part flesh and the flesh part was the man ,Jesus who died- no written scripture supports this heresy. Satan`s ability to lie and to decieve mankind becomes more amazing when you constantly hear how people are believing lies and willing to believe what the written word of God does not say. Prov.30:5-Every word of God is pure: he is a shield unto them that put their trust in him. Add thou not unto his words, lest he reprove thee, and thou be found a liar.
When Jesus said "my God my God" this was from a man, not a God,nor a half man & God, but Jesus was calling out unto the same God that has declared him as his son in, Matt.3:17-And lo a voice from heaven, saying, This is my beloved Son, in whom I am well pleased. Matt.17:5-While he yet spake, behold, a bright cloud overshadowed them: and behold a voice out of the cloud, which said, This is my beloved Son, in whom I am well pleased; hear ye him. John1:18-No man hath seen God at any time, the only begotten Son, which is in the bosom of the Father, he hath declared him. Did Jesus ever declare himself God or was it his Father, St.John 17:3-And this is life eternal, that they might know thee the only true God, and Jesus Christ, whom thou hast sent. Jesus said this, John14:10- Believest thou not that I am in the Father, and the Father in me? the words that I speak unto you I speak not of myself: but the Father that dwelleth in me, he doeth the works. Believe me that I am in the Father, and the Father in me: or else believe me for the very works' sake. He did not say believe I am God, or I am the Father. Jesus declared that God the Father was in him and that he was in God. IICor.5:18-And all things are of God, who hath reconciled us to himself by Jesus Christ, and hath given to us the ministry of reconciliation; To wit, that God was in Christ, reconciling the world unto himself, not imputing their trespasses unto them; and hath committed unto us the word of reconciliation. The Father was in the Son.
After his resurrection he bore witness to the apostles that the Father was his God: John 20:17-Jesus saith unto her, Touch me not; for I am not yet ascended to my Father: but go to my brethren, and say unto them, I ascend unto my Father, and your Father; and to my God, and your God. It would not make any logical or biblical sence, for God to be Jesus and be in the earth as a man to serve what purpose to us. Why would God be a High Priest unto his own self. A High Priest is a mediator for the bible says this in Heb.9:11-But Christ being come an high priest of good things to come, by a greater and more perfect tabernacle, not made with hands, that is to say, not of this building; Vs.14-How much more shall the blood of Christ, who through the eternal Spirit offered himself without spot to God, purge your conscience from dead works to serve the living God? Vs.15-And for this cause he is the mediator of the new testament, that by means of death, for the redemption of the transgressions that were under the first testament, they which are called might receive the promise of eternal inheritance. So therefore God cannot be a High Priest unto himself, therefore we must accept his record that God gave us his son, and the son declare his God and serve his purpose unto him. Now after Christ ascension to the right hand of the Father he made mention of the Father as his God 4 times in one verse! Revelation 3:12-Him that overcometh will I make a pillar in the temple of my God,and he shall go no more out: and I will write upon him the name of my God, and the name of the city of my God, which is new Jerusalem, which cometh down out of heaven from my God: and I will write upon him my new name.
The Apostle Paul says in I.Cor.3:10-According to the grace of God which is given unto me, as a wise masterbuilder, I have laid the foundation, and another buildeth thereon. But let every man take heed how he buildeth thereupon. For other foundation can no man lay than that is laid, which is Jesus Christ. So did Paul lay a foundation of Jesus Christ is God!, or Jesus Christ is the 2nd person of a trinity, or Jesus Christ was God manifesting as his own son.
The answer is honestly and clearfully true, NO!, he did not.
His foundation was -For there is one God, and one mediator between God and men, the man Christ Jesus; Who gave himself a ransom for all, to be testified in due time. Whereunto I am ordained a preacher, and an apostle, (I speak the truth in Christ, and lie not;) a teacher of the Gentiles in faith and verity.I.Tim2:5-7
Jesus is God's Son by begetting of his word and spirit and the church are God's sons by adoption through Christ and God`s spirit .Our relationship with the Father is the same as his though we differ in office, honour and glory. The God of Abraham, Isaac and Jacob is also the God of this Jesus the Christ of Nazareth: Ephesians 1:3-Blessed be the God and Father of our Lord Jesus Christ, who hath blessed us with all spiritual blessings in heavenly places in Christ: Ephesians 1:17-That the God of our Lord Jesus Christ, the Father of glory, may give unto you the spirit of wisdom and revelation in the knowledge of him: 2 Corinthians 11:31-The God and Father of our Lord Jesus Christ, which is blessed for evermore, knoweth that I lie not. 1 Peter 1:3-Blessed be the God and Father of our Lord Jesus Christ, which according to his abundant mercy hath begotten us again unto a lively hope by the resurrection of Jesus Christ from the dead,
God the Father is God ,In Joshua 22:22- The LORD God of gods, the LORD God of gods, he knoweth, and Israel he shall know; if it be in rebellion, or if in transgression against the LORD, (save us not this day). Jesus cannot possibly be The Most High God. Psalms 57:2-I will cry unto God most high; unto God that performeth all things for me.
Psalms 82:6-I have said, Ye are gods; and all of you are children of the most High.
Isaiah 44:6-Thus saith the LORD the King of Israel, and his redeemer the LORD of hosts; I am the first, and I am the last; and beside me there is no God. Isaiah 45:5-I am the LORD, and there is none else, there is no God beside me: I girded thee, though thou hast not known me: Isaiah 45:21-Tell ye, and bring them near; yea, let them take counsel together: who hath declared this from ancient time? who hath told it from that time? have not I the LORD? and there is no God else beside me; a just God and a Saviour; there is none beside me.
God the Father is greater than Jesus:
John 14:28-Ye have heard how I said unto you, I go away, and come again unto you. If ye loved me, ye would rejoice, because I said, I go unto the Father:for my Father is greater than I. John 10:29-My Father, which gave them me, is greater than all; and no man is able to pluck them out of my Father's hand.
So does scripture claim either, that the Son of God is God Almighty, or that they are co-equal and co-majestic? For One is the God of the other, therefore the other cannot be God Almighty:
1 Corinthians 8:6-But to us there is but one God, the Father, of whom are all things, and we in him; and one Lord Jesus Christ, by whom are all things, and we by him. The bible constantly shows us that Jesus has a Father who he also declares is his God. Also scriptures shows us that Christ Jesus is the reason for all creation to be made, by the scripture saying " one Lord Jesus Christ, by(after & for) whom are all things, and we by(because & through) him".
Another scriptural proof this is correct is what Jesus said in Rev. 3:14-"These things saith the Amen, the faithful and true witness, the beginning of the creation of God". Notice Jesus did not say that "he was the creator from the beginning" but Jesus said he was the beginning of the creation of God. Meaning God has and recieves the glory and credit for creating,forming and making all of creation. For only the creator is responsible for making his own creation, and God is not a creation, he is the Creator, which again makes Jesus the man ,a creature made by a creator. Jesus was created, form and made by God, just the same as Adam was by God. In the beginning Jesus was God's first and most loved creation of all his creation. But God waited until the fulness of time of what he had purpose to be, to finally bring Jesus, his son into existence to be made, and to become the fulfilment of his will.-Gal.4:4. 1Timothy 2:5 -For there is one God,and one mediator between God and men, the man Christ Jesus; I.John4:14-And we have seen and do testify that the Father sent the Son to be the Saviour of the world. Whosoever shall confess that Jesus is the Son of God, God dwelleth in him, and he in God.
Incarnation literally means embodied in flesh or taking on flesh. It refers to the conception and birth of a sentient creature (generally a human) who is the material manifestation of an entity, god whose original nature is immaterial. In its religious context the word is used to mean the descent from Heaven of a god being in human form on Earth. What's seriously sad about this belief is that it has never been the belief of God's people throughout the entire bible. Only the lost ignorant Heathens believe in incarnation. Did the Apostles prove this to be true and that this deception belief would infiltrate the church to it doom? Yes! In II.Pet.2:1-But there were false prophets also among the people, even as there shall be false teachers among you, who privily shall bring in damnable heresies, even denying the Lord that bought them, and bring upon themselves swift destruction. 2. And many shall follow their pernicious ways; by reason of whom the way of truth shall be evil spoken of. When you sincerely, and honestly search the scriptures you cannot word for word read that any of God's prophets, teachers, Apostles preach that Jesus is or was God, himself wrap up or turn into a fleshly man. A true God cannot ever die period! Sin and Death is of Darkness. Jesus was a man that live a sinless life unto his Father God, and that God made Jesus to be sin for the sins of the guilty mankind world, that the man Jesus would die for them in their stead, for the hope of them to obtain Eternal Life with God the Father.II.Cor5:19-21.
God doesn't have to die to save anyone. He's God! But biblical history shows that God does uses men to be a aided savior to mankind on the behalf of God. Jesus was a savior that God used to save mankind from his sins and the eternal wrath (death) of God. In I.John3:8-He that committeth sin is of the devil; for the devil sinneth from the beginning. For this purpose the Son of God was manifested, that he might destroy the works of the devil. I.John4:13- Hereby know we that we dwell in him, and he in us, because he hath given us of his Spirit.14.And we have seen and do testify that the Father sent the Son to be the Saviour of the world.15. Whosoever shall confess that Jesus is the Son of God, God dwelleth in him, and he in God.
False prophets have use these (5) scriptures to bring in a damnable heresy of "Jesus is fully God and fully man". (1)Matt.1:20-But while he thought on these things, behold, the angel of the Lord appeared unto him in a dream, saying, Joseph, thou son of David, fear not to take unto thee Mary thy wife: for that which is conceived in her is of the Holy Ghost. (2).St.John20:28- Thomas answered and said unto him, My Lord and my God.(3)Col.1:19-For it pleased the Father that in him should all fulness dwell.(4)Col.2:9-For in him dwelleth all the fulness of the Godhead bodily.(5)I.Tim.3:16-And without controversy great is the mystery of godliness: God was manifest in the flesh, justified in the Spirit, seen of angels, preached unto the Gentiles, believed on in the world, received up into glory. From these scriptures they have carnally interpret that Jesus is God. Notice this belief of theirs is so important of today's Trinity believers, Oneness believers, Jesus only believers, that they all teach you that God was a spirit, that then change into a man, and then die for your sins, and has return back to his heavenly throne, that this is the truth for your salvation. But!, not one prophet or Apostle felt the same in agreement that it was their belief also,and that you can clearly read them preaching it, but they all just forgot to mention it to the church and to the world that Jesus was and is God, himself. What was important truth to them is just what is clearly and plainly to read, that they all declared that Jesus was and is only a man, the Christ of God , the Son of God, the man approved by God to be the mediator between God and men. Their lack of God given understanding of the 5 above mention scriptures has lead them in perdition. The bible declares that God is a "living" God! Jerem.10:10-But the Lord is the true God, he is the living God, and an everlasting king: at his wrath the earth shall tremble, and the nations shall not be able to abide his indignation. So then how can a living God of Light, be able to die, when the bible says God is Light and in him is no Darkness at all.I.Joh.1:5
So wouldn't it make sense so we can read in the book of Acts that the Apostles had spread the word that Jesus was God and that the God of Israel die for their sins,if it was truly their belief of who God was. II.John 1:3-Grace be with you, mercy, and peace, from God the Father, and from the Lord Jesus Christ, the Son of the Father, in truth and love. Also if all the holy Apostles of Christ believe that God was Jesus, a man in flesh, then why would all the writers of the New Testament when they address the churches they have establish, it was always the God and Father of our Lord Jesus Christ, not the God Father Lord Jesus Christ. But they believe in Lord God the Father who is the spirit creator, and Lord Jesus Christ, the man, holy prophet. Rom.15:6, IICor.1:3 & 11:31,Eph.1:3 &17-3:14, Col.1:3, I.Pet.1:3.
The holy prophet,Lord Christ Jesus, and his holy Apostles,truthfully no where in scripture is it found teaching us by them, that the name of God is Lord Jesus Christ. Thats a false God's name. No God ever existed with that name, and Yahweh has never changed his name.For he is the only true God that exist. Sadly it just shows how the world and their false prophets are in darkness with no true light in them.